Showrooms 
A showroom is a retail environment that allows customers to come in, view products, and purchase them. Showrooms are often used by large companies with many products and services, as well as small businesses that want the product and compare it to others in the market.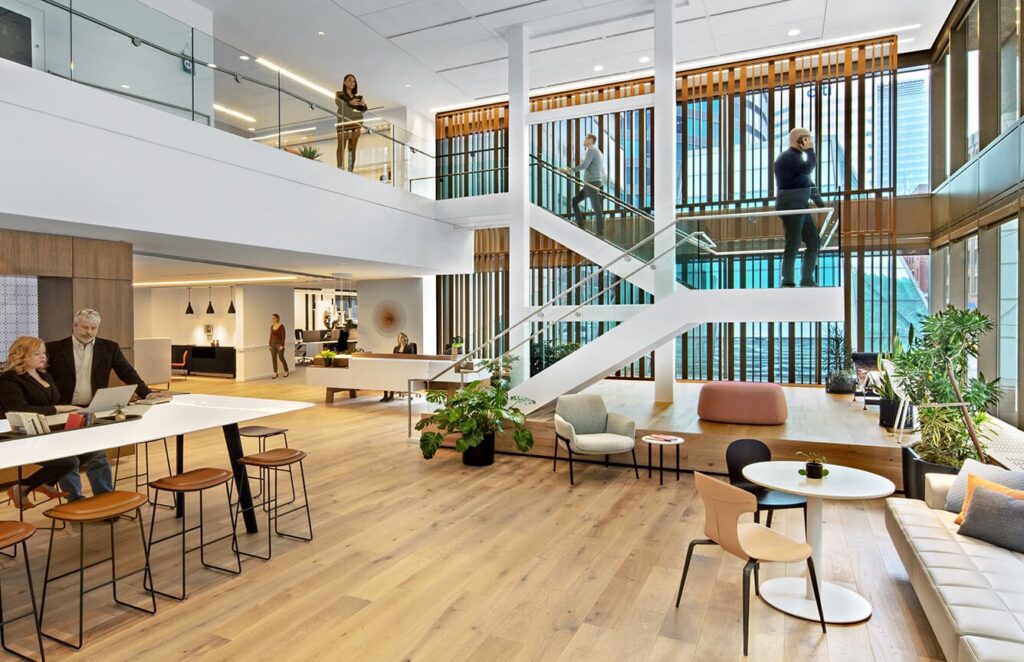 What are the things to keep in mind while building a showroom?
Location
Location is everything for a showroom. The right location can make or break your business. Choosing the right location for a showroom can be difficult, especially if you're unsure what locations will work best. To decide which location is ideal for your business, ask yourself:
What makes this place special? 

Is there a large, nearby population?

Is the location easy to find from main highways and other major roads?

Are there showrooms nearby that you can use as reference points?

Is the location close to other major retailers, such as Walmart and Target?

How much space is left in the area you're considering?
Also, ensure that your location is near a major highway or public transport. This will make it easier for customers to visit.
Planning the space
Planning of space for a showroom is a crucial part of the process. The best way to plan the space is to consider the size of the showroom, how often it will be used, and what type of items are for sale. It is also important to consider how much space is available for furniture and other products. Also, it should have plenty of available seating for guests or potential customers.
Materials used in construction
It is also very important to use the right materials for building a showroom. The most common types of material that we use to build walls and floors are plasterboard, plywood, hardboard, or OSB. In addition, showrooms typically have one-way glass, which allows customers to see the products without the salespeople seeing them.
Bright and Ventilated
A showroom should be a bright, airy space with plenty of natural light and plants. It must be well lit, clean, and free of clutter. It should have plenty of windows to give visitors a good view. Also, pay attention to interfaces.
Aesthetic appearance
To make a showroom attractive for the customers, your place should be well lit and have an appropriate colour palette. The showroom should have a welcoming and professional look to it. Make your displays multidimensional by varying their visual elements. Add height, color, or depth whenever possible.
Make it Interactive
While designing the interiors, it is important to focus on the strengths and weaknesses of your business layout. In addition to the quality of products displayed on shelves and in showcases, it is important to have a unified feel that goes well with the overall brand.
Promote sustainability
In the ever-increasing exposure of 'climate emergency' and 'saving the planet,' consumers are eager to make a personal difference and do the right thing.
If you can prove that your floors are sourced sustainably, your story will resonate with a growing percentage of the population that want to give back and be more responsible.
What are the advantages of a showroom?
Showroom benefit the businesses in the following manner:
Showrooms typically have interactive displays or other forms of marketing that can help sell the product. Hosting a showroom in your retail space can therefore grow your business as well as brand awareness.

Showrooms can also be a good way for retailers to gauge interest in their products without waiting for an order.

Showrooms make it possible for companies to display their products to potential customers.
Showroom benefit the consumers in the following ways:
Showrooms focus on customer experience and therefore attract many younger customers.

The showrooms allow customers to touch and feel the products, which can be difficult to do with items that are available on the Internet. They also provide the customer with an opportunity to explore the product in person and ask questions about it before they purchase it.

The showroom is a wonderful way to learn about new products and receive product demonstrations from sales representatives.

A showroom can also provide competitive pricing and discounted solutions for large-scale commercial and industrial installations.